There is no amount of packing that will make evil to be good. Also, there is no numbers of nicknames that will change criminal activities to what is good. Even if a pig is dressed up and kept in a fine room, that does not make it to stop being a pig. A pig is a pig irrespective of anything.
In the same line, an internet fraudster is a criminal irrespective of the paintings given to the person. They may be called smart guys in the society but that does not prevent them from not being criminals. A situation whereby someone hacks into people's credit and debit cards and steal the money in the victims account is that person not a criminal? That is one of the ways G Boys make their money.
Their own criminal activities are carried out using computers and mobile phones. They dress neatly but all come from the money they stole from their victims. They wear expensive clothes, watches, shoes, necklaces but it does not change the fact that they are coded criminals.
"Young Fraudsters in Nigeria (Yahoo or G boys)" is a written book by Okwuagbala Uzochukwu Mike P. The book was published on Amazon in December 30, 2018 and edited by Kate O Efurhieme. It is a powerful and informative book that has been on sale since its day of publication. Many have fallen prey to these scammers in Nigeria and this book explains how they operate and some other important areas that are touching. "Young Fraudsters in Nigeria (Yahoo or G boys)" is a part of the series of "Nigeria Youth Challenges" books.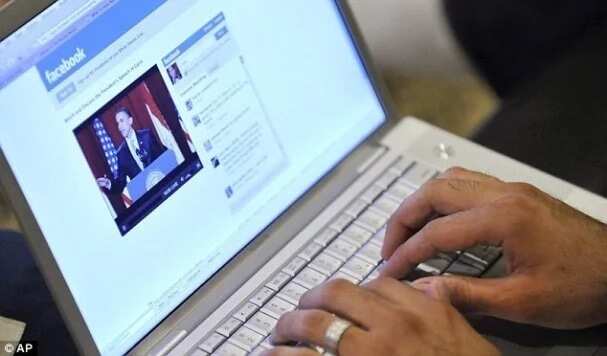 Who is a Yahoo or G Boy
Initially, the term Yahoo boy was connected with fraudsters who make money through dishonest means on the internet. There are several proven crooked schemes such people use while striving for immense wealth (Madaily Gist 2018). Yahoo boys are named so after one of the hugest Internet companies on the planet – Yahoo!, because many scammers often use its free e-mail accounts to commit their crimes (Andrew Timaya 2018).
That someone calls you with a United States of America phone number does not really implies that the person stays in the country. This also applies to other foreign phone numbers. These young men on the street have grown to high technical level. They can be in Nigeria and call you with United States of America phone numbers. You may think they are in the country but they are not. They have their tricks and this book will help you so that you are not "cat fished" with their tricks.
The Book Content

Dedication

Acknowledgements

Contents

Chapter 1
Young Fraudsters in Nigeria (Yahoo or G Boys)

Chapter 2
Confirmed Incidences of G Boys

Chapter 3
Terms and Tricks used by Yahoo Boys
Chapter 4
How to avoid being a G Guy (Young Fraudster)

Chapter 5
Who are duped by Yahoo Boys?

Chapter 6
Funny Things Yahoo Boys do

Chapter 7
Characteristics of Internet Scammers in Nigeria
Chapter 8
How Yahoo Boys have Influenced Nigerian Influenced Nigerian Security
Chapter 9
Why Many Nigerian Youths are Fraudsters (Causes)

Chapter 10
Why Nigerian Government is not serious with the fight against Internet Fraudsters

References
Chapter one is an overview on the young fraudsters in Nigeria. This chapter covers the areas the reader will "digest" properly under the individual chapters of the book. It shows a concise approach of the entire book. Also, the chapter one defines the term "Yahoo Boys" and "G Guys" from the views of different scholars both those locally and those that operate on international level.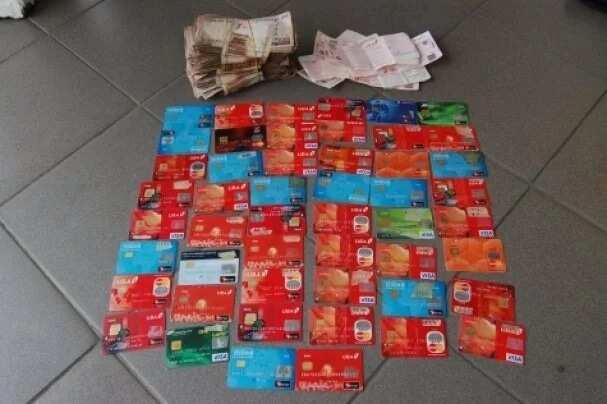 There are incidences that have happened both locally and internationally that are attributed to be the activities of the young fraudsters in Nigeria. These are covered in the chapter two of the book. These young men are something else and many have gone far in their dirty games. Some are going diabolic because they want to get rich quick. Many of them do not have living conscience again. It is shown through their activities written in chapter 2. These are sourced from reliable platforms.
Computer programs work with the help of written codes. In web design and publishing, codes are used to design webs that are made readable to the eyes of man. HTML codes are used to write web articles initially before the simplicity as computer develops. The codes are what computers understand. In the same way, young internet fraudsters in Nigeria have their own codes. Some of these terms and codes you may not understand until you are closer to them. Chapter three of the book explains these better.
Prevention is better than cure is a popular saying globally. There are certain cultures and behaviours to practice to avoid being part of these scammers in the Federal Republic of Nigeria. These ideas are covered in the chapter four of "Young Fraudsters in Nigeria (Yahoo or G Boys)".
Not everyone are duped by the young fraudsters in Nigeria. Also, not everyone can be scammed by these set of guys. Some women that send money to Yahoo boys in Nigeria from Europe and America do so because of the kind of persons they are, limited information in their possession concerning the guys, and how they trained themselves. Even some men who are scammed fell victim because of their attitude. Some are very greedy. Who are scammed by internet fraudsters is discussed in chapter 5.
Expensive dressing and acquisitions of a Yahoo Boy
Chapter 6 and 7 are new pages that centre on "Funny Things Yahoo Boys do" and "Characteristics of Internet Scammers in Nigeria" respectively. Some after they made their money in fraudulent ways do not make good use of them. They end up spending them wastefully. Some party from one club to another. Their lifestyle is quite different.
In some cases, it's all about who "gat" the money. Some of these guys are very wealthy. Their wealth came from the people that fell prey to their tricks. Because they have the money, they are now friends to people that are in the security sectors. People that suppose to fight crimes are now friends to the criminals. "Give us some of the money you stole and you go" is common in police. Sharing formula has been activated between these criminals and members of the security. This is discussed in detail in chapter 8.
Chapter 9 and 10 covers "Why Many Nigerian Youths are Fraudsters (Causes)" and "Why Nigerian Government is not serious with the fight against Internet Fraudsters". Some factors pushed Nigerian youths into this dirty act. Also, there are reasons Nigerian government is not serious in fighting these bad guys.
References
Andrew Timaya (2018), Yahoo boy format in Nigeria - How do they work?, published by Legit, Lagos State, Nigeria
Madaily Gist (2018), Top 10 Wealthiest Yahoo Boys and their Luxury LifeStyles (PHOTOS), published by Ma Daily Gist, Nigeria
Get the book to know more.